Welcome to Worldragnarok Ragnarok Online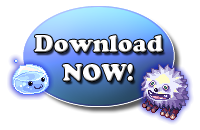 Max Level : 99 / 70
Card Drop : 3000x
Exp Rate : 30000x

Active GM and Admin
No Corrupted GM
Normal Player Command @go / @storage / @afk / @at / ( Totally Normal Commands )
INSTALLATION GUIDE FOR SMALL CLIENT INSTALLER.
KRO CLIENT INSTALLER
Download "
KRO Latest
" just first for newbie player of RO.
LATEST PATCH WORLDRAGNAROK PATCH V.1
Download the latest pacth "
WORLDRAGNAROK New patch
"
SETUP
Install Latest KRO first, then last paste all Worldragnarok file in the Latest KRO folder.
Patch up by simply click on the Worldragnarok Patcher.exe and let the patcher run itself, until it's completed.